October 15, 2020
Posted by:

Anirudh Sharma

Category:

articles, blog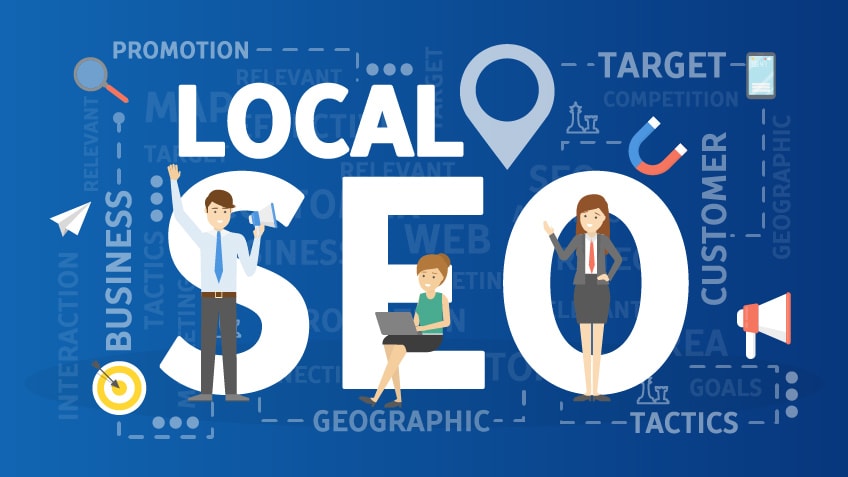 Do you know how much of an importance does LOCAL tapping hold for any B2B business?
Companies do let local market slip away without having much focus on them. That said, there are lots of opportunities for B2B companies to tap into local market.
If I tell you that 46% of all Google searches are Local, what about that? Yes, 46%! If you're not taking care of Local SEO, you're losing HALF of your potential customers.
Consumers regularly search for business and reviews in which they're interested. A study by BrightLocal showed that 90% used the internet to find a local business in 2018.
So, optimize your B2B local Search engine to get the best out of what you're doing!
Let's deep dive further into local SEO.
What is B2B local SEO?
B2B local SEO is all about improving your online search visibility for nearby customers.
Local SEO is different from the normal SEO that you might be aware about. Some of the differences include a searcher's location, your business' listing on Google, online reviews etc.
To start with you need to do the first step, the Local SEO audit to know which areas need the most improvement.
Create and Optimize business listings
Once you're done with the audit part, you can start taking your local SEO to the next level.
Get the Google my business profile done. Obviously, you need to audit that as well as there are several guidelines to list your business on Google.
Once you're done with listing the business (after you comply with all the guidelines above), it's important to ensure that all the information that you've provided is correct because that too goes a long way in determining your local SEO and page ranking.
There's something known as "snack pack" results.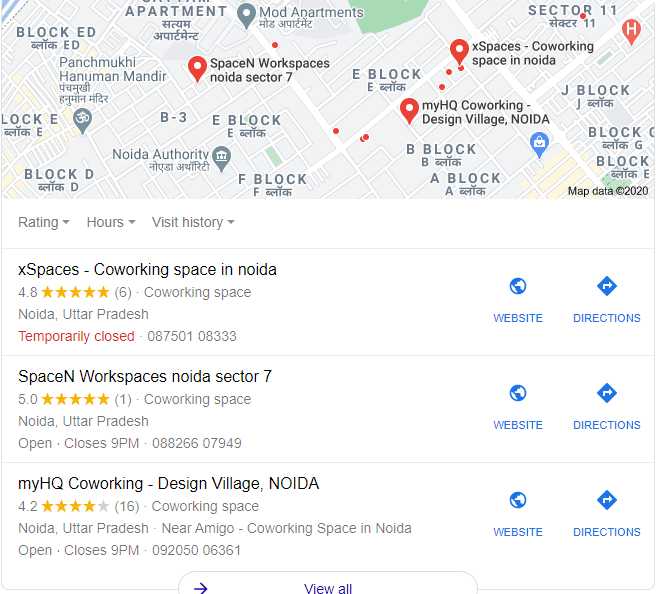 Content marketing
Content is king. Anywhere and everywhere. And it does hold true for your B2B local SEO as well. The most important of all is perhaps use the specific keywords related to your business. Specific to your business.
Design a well-made home page which should clearly illustrate your business. Give all the relevant information that your customers maybe seeking on the homepage. Keep it as crisp and informative as possible without making it too overloaded with content.
Visual storytelling may really help B2B content marketing as suggested from a research by Valasys media.
Mobile marketing
You might think how can mobile marketing hold such deep importance but it does. As much as 50% of B2B queries come up from mobile devices. This is very normal nowadays as people spend more time on their smartphones than anything else in the world! Hence, they search more than ever before.
You may want to look up some stats for this. As much as 40% of the transactions occur on mobile phones and hence google moved to mobile-first indexing.
There are a lot of benefits you can derive from local SEO and some of them are:-
Greater potential of driving in-person traffic
Relatively low-cost.
Conclusion
With all that I've come up with, you might just want to improve your local SEO more than ever before. Think about how many people use mobile devices, think about your SEO plans and you'll just want to get this done hands-on!